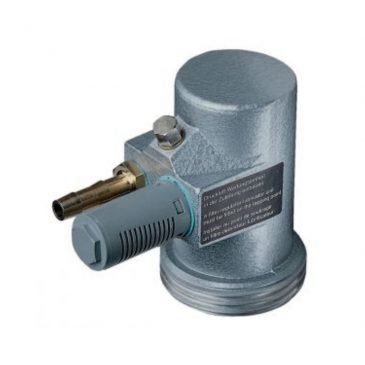 Motor F 416 Ex - Compressed-Air Motors
The FLUX name has been synonymous with pump technology for more than 70 years. It was the invention of the electric drum pump that sparked it all off. In the meantime, of course, the technology has become more sophisticated. FLUX company innovations have markedly improved working routines for filling and transferring fluids. It is often said that medium-sized companies are the engines of progress.
FLUX is an invention. In the year 1950 the first electric drum pump was introduced. It was named FLUX. Out of this core the FLUX-GERÄTE GMBH was established. The medium-sized company based in Maulbronn develops and sells innovative solutions in the field of pump technology.
Motor F 416 Ex - Compressed-Air Motors
In connection with the compressed-air motors the FLUX drum pumps are not only very lightweight and handy, but also extremely powerful. The compressed-air motors can be used to transfer highly flammable liquids as well as in all fields where a powerful, easy to control motor is required.
The compressed-air motor F 416 Ex is very light and easy to handle and at the same time extremely powerful. Thanks to a silencer it is very quiet. Alternatively an exhaust hose can be used with which the exhaust air can be guided to an oil separator. The speed is simply adjusted by the operating pressure or the amount of air. The motor is available in three versions: F 416 Ex with tip valve, F 416-1 Ex without valve and F 416-2 Ex with ball valve.
Advantages
Very light and easy to handle
Extremely powerful
With adjustable tip valve
F 416 Ex: with tip valve
F 416-1 Ex: without valve
F 416-2 Ex: with ball valve
Specification
Ex: II G IIC T6
Ventilation: External
Pressure: 6 bar
Performance (Watt): 470 W
Speed adjustment: Optional
Weight: 0,9 – 1,4 kg
Download Data Sheet: Motor F 416 Ex - Compressed-Air Motors
Ref: flux-pumps.com