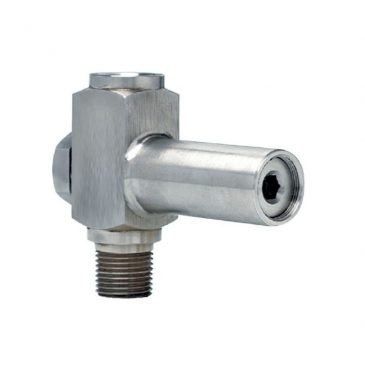 Over Pressure Protector for Gauges A202
Bamo Measures Sas has been founded in 1978. Its capital is now 400 000 Euros. Since the beginning, the company has undergone a rapid development centring on industrial pH-meters and conductivity meters. Bamo is now well-known as a leader on the French market.
Since 1990, new developments in the Level Measure have given a new spring in the export. To its own production range, the company holds numerous agencies of foreign companies in Europe and all over the world. So we are offering a complete line with always the best possible service.
Bamo is a company that comes from France. This company selling some product. The product of Bamo such as pH and ORP; Chlorine, disinfection; Data processors; Conductivity; Water hardness; Turbidity; Oxygen; Level; Temperature; Flow; Pressure; Plastic valves; Metal valves.
Over Pressure Protector for Gauges A202
The A202 is designed to protect an instrument from damage caused by over pressure, exceeding the measurement range. A valve closes automatically at the preset value, avoiding the circulation of the fluid towards the instrument. When the pressure drops back 25% below the preset value, the valve opens and restore the circulation of the fluid. The pressure relief valve is usually mounted between the instrument and a gauge separator.
Features
Adjustable pressure limit For liquids, gases and steam
Over pressure up to 400 bar
Temperature up to 180 °C
Advantages
Protection of pressure gauges and pressure transmitters against over pressure.
Specification
| | |
| --- | --- |
| Types 1 and 2 | Bellows limiter |
| Types 3, 4, 5, 6 and 7 | Piston limiter |
| Standard models: | AISI 316 |
| Body | |
| Gasket & seals | FPM |
| Operating temperature | Max. 180 °C |
| Operating pressure | Max. 400 bar |
| Instrument connection | Or ½'' BSP - F, or ½'' NPT - F |
| Process connection | Or ½'' BSP - M, or ½'' NPT - M |
Download Data Sheet: Over Pressure Protector for Gauges A202
Ref: bamo.eu